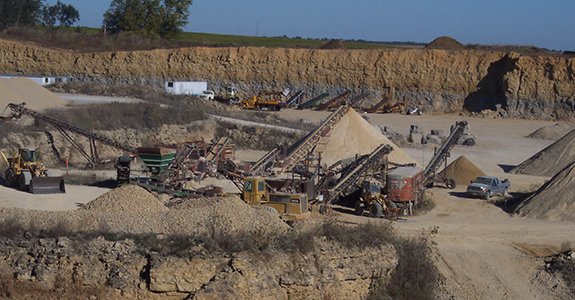 As the local leader for agricultural limestone in Brodhead, Avon, Albany, and Juda, WI, Footville Rock & Lime Corporation is proud to have access to a tremendous supply of crushed limestone, decorative stones, and other products and landscape rocks. Whether you're looking for agricultural lime to revitalize your soil or you need crushed gravel for a driveway, we're here to provide it to you, in exactly the capacity you require.
Thanks to our prolific work in Wisconsin, we have access to a number of raw materials that we can affordably pass on to our customers. We strive to produce nothing short of superior quality products and are dedicated to making sure our customers' needs are met to the fullest. From residential projects and commercial needs, to agricultural applications and beyond, we're encompassing of your needs.
Our Materials
We offer a number of landscape rocks and lime products, designed to meet the needs of our residential, commercial and agricultural customers and their projects. Some of the materials we provide include:
Crushed limestone
Agricultural limestone
Decorative stones
Mulch
Contact Us Today
If you are looking for superior quality limestone in Rural Southern Wisconsin or any other landscape rocks for your property or project, let Footville Rock & Lime assist you. We are happy to discuss your needs with you and deliver superior quality products and service. Contact us today at 608-876-6608 for more information or to request a quote.