Rock Quarry in Brodhead, WI
For limestone quarry products and the finest quality landscaping materials, choose Footville Rock & Lime Corporation. We have provided superior products to customers throughout South Central Wisconsin. Our reputation as a landscaping supply company has grown into one that is trusted by residential, commercial and agricultural customers. Contact us today to learn more!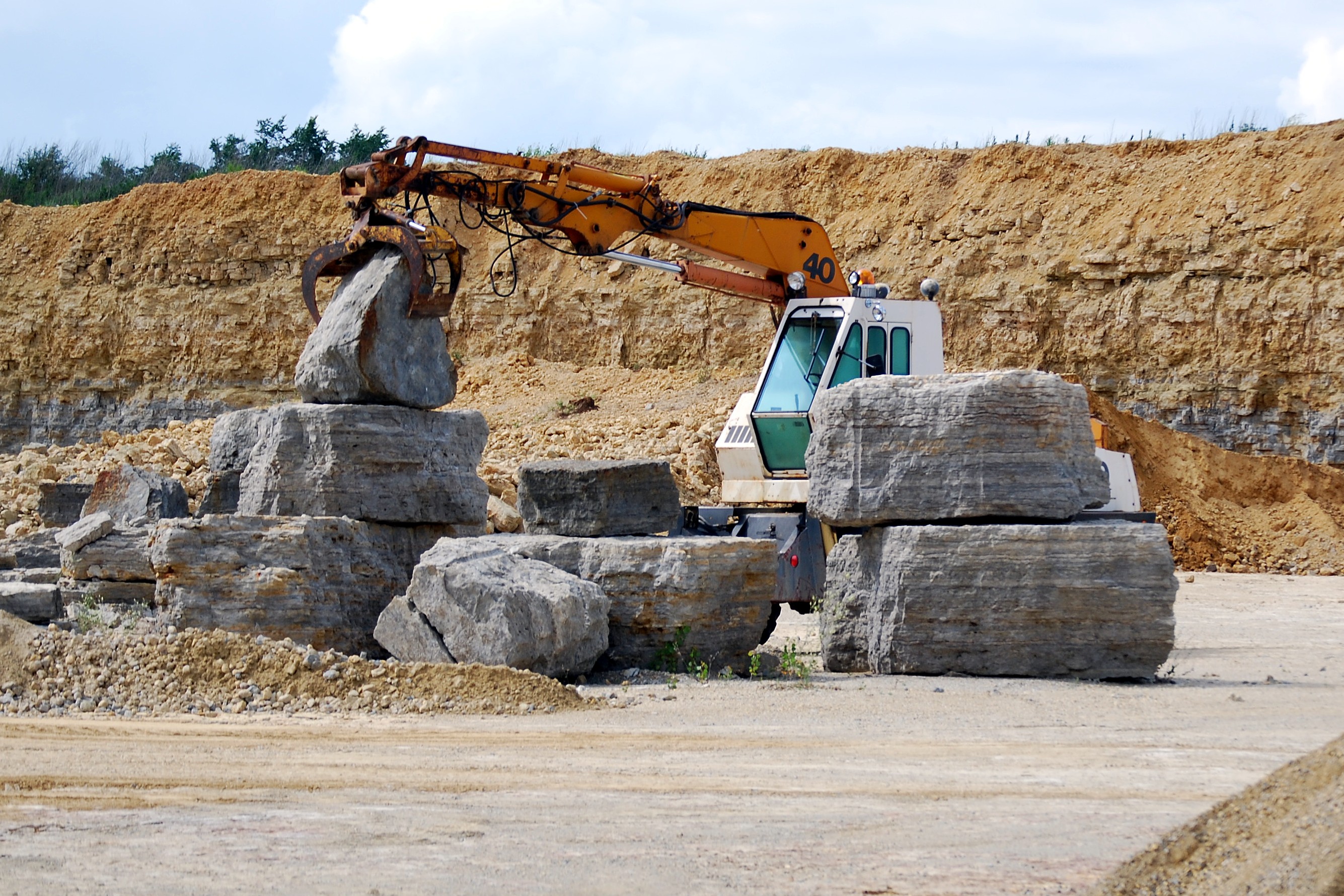 Your Landscaping Supply Company
When you need limestone or other natural materials, the best place to get them is straight from the rock quarry in Southern Wisconsin. When you choose Footville Rock & Lime, you will get superior quality materials, from a trusted purveyor. Whether you need lime for your soil treatment or are improving your residential landscape with quality stone materials, we are here to help. Our products include crushed limestone, agricultural limestone, decorative stones, mulch, sand, dirt, driveway gravel and more!
Why choose Footville Rock & Lime for limestone and stone in Wisconsin?
Simple: we work to deliver the highest quality products with quality service, and we always treat our customers with the integrity and respect they deserve.
Take a look at just a few more of the reasons we have so many satisfied customers and why our customers recommend us anytime there's a need for limestone, landscaping materials or stone in Wisconsin:
A 3rd Generation, family-owned and -operated landscaping supply company and limestone quarry in Rural Southern Wisconsin.
Featuring a wide variety of quality products available to customers.
Pleased to supply residential, commercial, and agricultural customers alike.
The business has been around since the 1930's.
Our rock quarry has been around since 1974!
Limestone Products
As the local leader for limestone in Brodhead, Avon, Albany, and Juda, WI, Footville Rock & Lime Corporation is proud to have access to a tremendous supply of limestone and other stone products and landscape materials. Whether you are looking for lime to revitalize your soil or you need crushed gravel for a driveway, we are here to provide it to you, in exactly the capacity you require.
---
Areas Served
Providing rock quarry and limestone quarry services to the residents of:
Brodhead, WI
Orfordville, WI
Evansville, WI
Footville, WI
Janesville, WI
Beloit, WI
Albany, WI
Brooklyn, WI
Green County, WI
Rock County, WI
Dane County, WI